Finding One's Own Tune: Ayurveda, Integrative Psychiatry, and a Musician's Recovery from Bipolar Disorder
The frontier of psychiatry is in the mind-body connection. Ayurveda and other Eastern approaches, used globally for thousands of years, have always honored this connection—through nutrition and lifestyle practices—to treat many physical and mental disorders. Modern medicine is beginning to study and utilize the bidirectional influence of physical and mental processes affecting overall health, deepening the understanding of its role in healing.
This presentation introduced the Integrative Psychiatry approach that combines Ayurveda, Eastern principles, and evidence-based practices to complement the widely-used biopsychosocial model. To illustrate this integrative approach in the real world, a young musician shared his experience of treatment for bipolar disorder, demonstrating the power in combining the best of Eastern and Western approaches in supporting long term mind-body health.
---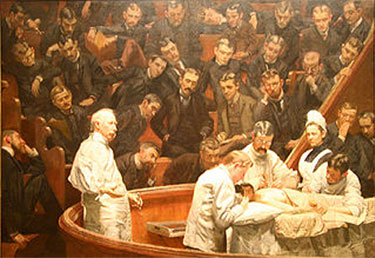 Event Details
Date: Tuesday, May 1st, 2018
Time: 8:00 am – 9:00 am (followed by Coffee Hour)
Venue: Bornstein Family Amphitheater, BWH
Address: 45 Francis Street, Boston, MA 02115
---
Drs. Marni Chanoff and Rakesh Karmacharya before heading to IM Grand Rounds Coffee Hour to discuss their presentation and answer questions from the audience.
---
Presenter: Marni Chanoff, MD
Dr. Marni Chanoff practices Integrative Psychiatry and is an Ayurvedic Consultant. She serves as Director of Wellness of the OnTrack Program for First-Episode Psychosis at McLean Hospital and is a Lecturer at Harvard Medical School. She completed her residency at the MGH/McLean Psychiatry Training Program and fellowship at The MGH Center for Psychoanalytic Studies. She then went on to complete her Ayurvedic studies at the Kripalu School of Ayurveda. Dr. Chanoff has a private practice where she uses an individualized approach to psychopharmacology, psychodynamic therapy, nutritional and lifestyle counseling, and Ayurvedic Consultations.
Presenter: Rakesh Karmacharya, MD, PhD
Dr. Rakesh Karmacharya is a native of Kathmandu, Nepal and is currently an Assistant Professor of Psychiatry at Harvard Medical School. He is the Director for Stem Cell Research in the MGH Center for Experimental Drugs and Diagnostics and the Medical Director of the OnTrack Program for First-Episode Psychosis at McLean Hospital. His scientific research is at the intersection of chemical biology and stem cell biology, investigating cellular pathways relevant to schizophrenia and bipolar disorder.