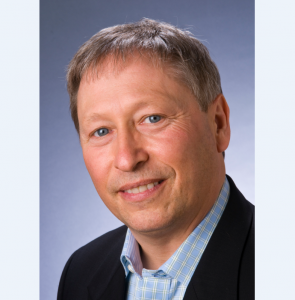 We are delighted to share that on July 2nd, Peter Wayne, PhD was appointed to the role of director of the Osher Center for Integrative Medicine at Harvard Medical School and Brigham and Women's Hospital.
Dr. Wayne has been engaged with the Osher Center from its start in 2001 and has been a mainstay in its development over the past two decades. He assumes this new role following a six-year directorship by Dr. Helene Langevin, who was selected and began her new role as Director of the National Center for Complementary and Integrative Health at the National Institutes of Health (NIH) in November 2018.
"I am honored and delighted by this opportunity," Dr. Wayne said of his new
role. "Patients, health care providers and policymakers are increasingly looking towards integrative and multimodal care to address many pressing health care concerns, including chronic pain, cardiometabolic diseases, cancer and mental health. Building on the success of my predecessors, and leveraging the remarkable resources afforded across HMS and the Brigham, I am excited to further the mission of advancing holistic models of health that are effective, cost-effective and accessible to all people."
Dr. Wayne's leadership in the field of integrative medicine research has been recognized nationally and internationally. He has served on multiple NIH grant review panels, chaired scientific review committees for international research conferences, served on editorial boards for multiple journals and delivered many keynote and plenary talks at national and international conferences. He has demonstrated a commitment to translating academic research to inform policy and educate the public and has served as principal investigator or co-investigator on more than 25 NIH-funded studies.
As part of this transition and an unfolding new strategic plan, Dr. Wayne has recruited the Division of Preventive Medicine's Dr. Kathryn Hall to assume the role Osher Center's Director of Basic and Translational Research. Dr. Gloria Yeh (BIDMC) will serve as the center's Director of Clinical Research.
Dr. Wayne will continue to direct his Mind-Body-Movement Laboratory, which explores the interdependence of human movement, cognition and emotion in health, aging and rehabilitation. He also will continue as associate director for the NIH-funded Harvard Fellowship in Integrative Medicine Research.