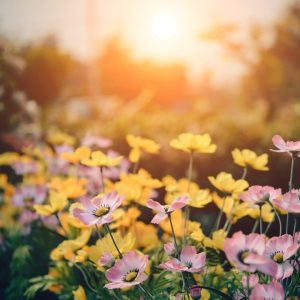 Event Details:
Title: Nature Nurtures: Exploring the Health and Healing Benefits of Being Connected to Mother Earth

Presenter:
David Victorson, PhD, Northwestern University Feinberg School of Medicine
Description: This presentation will provide an overview of some of the known health benefits of spending time in green and blue spaces, including a review of research best practices and recommendations for future inquiry. Links will be made between individual health outcomes and the health of our planet. Finally, data will be presented on psychosocial and biological outcomes from a nature-based program with young adults affected by cancer and their caregivers.
Date/Time: Tuesday, July 12th | 8:00am – 9:00am US EDT
Cost: Free. CME credit available
Download Flier
Register for the Zoom event here.
Submit questions via the chat function on Zoom.
Trouble Shooting: If you have trouble with the live stream please email: [email protected]
For CME credit for virtual participation, please send an email between 8:00-8:30am on the day of the presentation with your full name, degree and organization to [email protected].
Interview Video Clips:
1. Nature Contact as a Positive Health Behavior (3.5 mins)
2. Our Evolutionary Connection with Nature (1 min)
3. Nature Nurtures – Grand Rounds Sneak Preview (2 mins)
Resources:
Nature as Medicine: Mind, Body and Soil
JACM, Volume 26, Number 8, 2020, pp. 658–662
Psychosocial and Biological Outcomes of Immersive, Mindfulness-Based Treks in Nature for Groups of Young Adults and Caregivers Affected by Cancer: Results from a Single Arm Program Evaluation from 2016–2021
Int. J. Environ. Res. Public Health 2021, 18(23), 12622
How to Embrace Nature in Your Own Backyard
Thrive, June, 2020
Presenter Biography:
David Victorson is licensed psychologist and Professor of Medical Social Sciences at Northwestern University's Feinberg School of Medicine. He leads the Consciousness in Health Research Lab where he conducts research focusing on improving quality of life and wellbeing for people affected by cancer and other life-impacting medical conditions using contemplative, psychosocial, and bio-behavioral approaches.
Dr. Victorson is founding chair of the Nature and Health Special Interest Group through the Academic Consortium of Integrative Medicine and Health and is Co-Founder and Executive Director of True North Treks, a national nonprofit that supports young adults and caregivers affected by cancer through connecting with nature, peers, and mindful awareness practices. Dr. Victorson is also research faculty at the Osher Center for Integrative Medicine at Northwestern University.