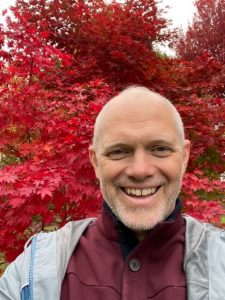 Event Details:
Title: Building an Integrative/Whole Health Medical School from the Ground Up: The Promises and Perils of Starting from Scratch
Presenter: J. Adam Rindfleisch, MPhil, MD, Vice Dean of Education, Whole Health School of Medicine and Health Sciences, Bentonville, Arkansas
Description: For our December Grand Rounds  Dr. Rindfleisch will discuss the ongoing process of creating a new medical school, Whole Health School of Medicine and Health Sciences (WHSOM), in Arkansas.  WHSOM seeks to reimagine medical education through a Whole Health lens – empowering and equipping individuals to actively optimize their own mental, physical, and spiritual health and well-being in collaboration with an integrated team of healthcare providers.
Date/Time: Tuesday, December 7th | 8:00am – 9:00am US EDT
Cost: Free. CME credit available.
Flier: Download event flier
If you want to request CME credit for virtual participation, to be eligible, send an email between 8:00-8:30am on Tuesday, December 7th with your full name, degree and organization to [email protected].
Register for the Zoom event here.
Submit questions via the chat function on Zoom.
Trouble Shooting: If you have trouble with the live stream please email: [email protected]
Presenter Biography:
J. Adam Rindfleisch, MPhil, MD, is Vice Dean of Education for the new Whole Health School of Medicine and Health Sciences, which is being created in Bentonville, Arkansas. Originally from the small town of Arco, Idaho, Adam graduated from College of Idaho with an Honors Degree combining Zoology, Chemistry, and Religious Studies. After that, as a Rhodes Scholar, he completed a Masters of Philosophy in Comparative Social Research at the University of Oxford, where he explored how complementary health has been integrated into the health care systems of different countries. Prior to arriving at Whole Health School of Medicine, he served as the Medical Director for University of Wisconsin Integrative Health.  Adam's academic interests include clinician self-care, enhancing medical education, spirituality and medicine, traditional healing approaches, and mind-body medicine.