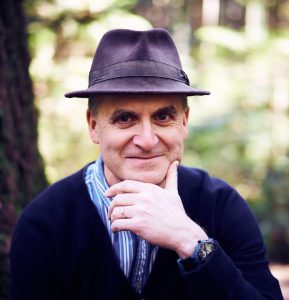 Event Details
Title: "Enacting Mindfulness: A View from Cognitive Science"
Presenter: Evan Thompson, PhD
Department of Philosophy
University of British Columbia, Vancouver
Date: Tuesday, November 20th @ 8:00am US ET.
Format: Virtual US ET via Zoom.
Cost: Free to attend.
CME credit available. Email your name, degree title and institution to [email protected] on joining the webinar to claim credit.
Harvard Medical School Distinguished Lecture in Mindy Body Research and Health
This presentation will be our next annual HMS Distinguished Lecture in Mind Body Research and Health, jointly hosted by the Osher Center for Integrative Health at Harvard Medical School and Brigham and Women's Hospital, The Benson-Henry Institute for Mind Body Medicine and the Center for Mindfulness Compassion at the Cambridge Health Alliance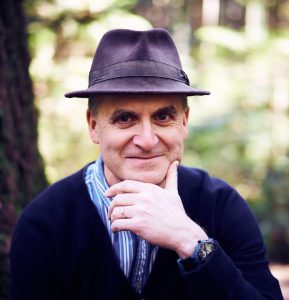 Presentation
From a cognitive science perspective, many of the cognitive processes crucially involved in mindfulness meditation practices are internalized forms of social cognition and depend not just on the brain but also on the rest of the body interacting with the environment. Therefore, thinking of mindfulness meditation as a kind of internal individual introspection or private mental monitoring in the head is inaccurate. This lecture will explore these ideas drawing from Buddhist philosophy and the cognitive and brain sciences.
Biography
Evan Thompson, PhD, is Professor of Philosophy at the University of British Columbia, Vancouver and an Associate Member of the Department of Asian Studies and the Department of Psychology. His work combines cognitive science and philosophy, including philosophy of mind, phenomenology, and Asian philosophical traditions. He is the author of numerous articles in these areas. His books include Why I Am Not a Buddhist, Waking, Dreaming, Being: Self and Consciousness in Neuroscience, Meditation, and Philosophy, and Mind in Life: Biology, Phenomenology, and the Sciences of Mind. He is the co-author of The Embodied Mind: Cognitive Science and Human Experience and The Blind Spot: Why Science Cannot Ignore Human Experience. Thompson is an Elected Fellow of the Royal Society of Canada and a former President of the Pacific Division of the American Philosophical Association.
Resources
Evan Thompson, "What's in a Concept? Conceptualizing the Nonconceptual in Buddhist Philosophy and Cognitive Science," In Christian Coseru (ed.), Reasons and Empty Persons: Mind, Metaphysics, and Morality: Essays in Honor of Mark Siderits. Springer (2023), pp. 165-210. https://mindrxiv.org/2m84e
John D. Dunne, Evan Thompson, and Jonathan Schooler, "Mindfulness Meta-Awareness: Sustained and Non-Propositional," Current Opinion in Psychology 28 (2019): 307-311. https://centerhealthyminds.org/assets/files-publications/Dunne-Mindful-meta-awareness-Sustained-and.pdf
Michael Lifshitz and Evan Thompson, "What's Wrong with the Mindful Brain? Moving Past a Neurocentric View of Meditation," in Amir Raz and Robert Thibault, eds., Casting Light on the Dark Side of Brain Imaging (Academic Press, 2019).
Evan Thompson, "Looping Effects and the Cognitive Science of Mindfulness Meditation," in David L. McMahan and Erik Braun, eds., Meditation, Buddhism, and Science (New York: Oxford University Press, 2017), pp. 47-61.