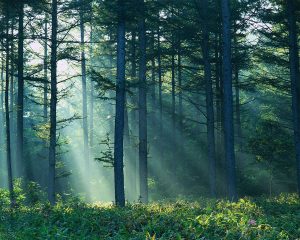 A key element of the education agenda for the Osher Center for Integrative Medicine is a research fellowship training program, which has been funded by the National Institutes of Health (NIH) National Center for Complementary and Alternative Medicine (NCCAM) since 1999.
Under the direction of Dr. Gloria Yeh, Assistant Professor of Medicine at Harvard Medical School and a clinician investigator in the Division of General Medicine and Primary Care at Beth Israel Deaconess Medical Center (BIDMC), the program allows participants to complete a Master of Public Health degree from the Harvard School of Public Health, followed by a year of protected time to complete innovative research projects.
This highly successful program has graduated 20 post-doctoral (predominantly MD) fellows, most of whom have gone on to positions in academic medicine. The training program touches all of the major HMS-affiliated hospitals, with fellows past and present conducting research studies at different institutions based on their areas of interest.
Prospective Applicants: Key Dates
October 10, 2022 – Application deadline for 2023 start (all materials must be in)
November 7, 2022 – Candidate interviews (group and individual) for 2023
December 1, 2022 (anticipated) – Application deadline for 2023 Harvard School of Public Health Master's Program
February 1, 2023 (anticipated) – Application deadline for 2023 Program in Clinical Effectiveness
July 1, 2023 Fellowship begins
Learn More about the HMS Post-Doctoral Research Fellowship in Integrative Medicine.
All application submissions and inquiries may be directed to [email protected].