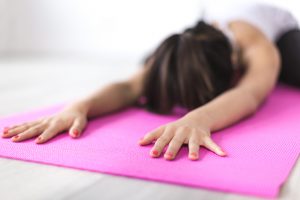 Researchers working on an exciting study conducted at the Osher Center's Connective Tissue Lab recently published in Scientific Reports. The scientists, headed by Helene Langevin, M.D., and a team at Harvard Medical School and Brigham and Women's Hospital, and Jean J. Zhao, Ph.D., professor of biological chemistry and molecular pharmacology at Harvard Medical School and Dana Faber Cancer Institute published this paper on their results: "Stretching Reduces Tumor Growth in a Mouse Breast Cancer Model". Authors: L. Berrueta, J. Bergholz, D. Munoz, I. Muskaj, G. J. Badger, A. Shukla, H. J. Kim, J. J. Zhao & H. Langevin.
Related News
The paper is open access and can be viewed in entirety here.
Abstract
There is growing interest in developing non-pharmacological treatments that could boost natural defenses against cancer and contribute to primary and secondary cancer prevention. Recent studies have shown that gentle daily stretching for 10 minutes can reduce local connective tissue inflammation and fibrosis. Because mechanical factors within the stroma can influence the tumor microenvironment, we hypothesized that stretching would reduce the growth of tumors implanted within locally stretched tissues and tested this hypothesis in a mouse orthotopic breast cancer model. Female FVB mice (N = 66) underwent bilateral injection of p53/PTEN double-null primary mouse mammary tumor cells into the third mammary fat pad. Mice were randomized to stretch vs. no stretch, and treated for 10 minutes once a day, for four weeks. Tumor volume at end-point was 52% smaller in the stretch group, compared to the no-stretch group (p < 0.001) in the absence of any other treatment. Cytotoxic immune responses were activated and levels of Specialized Pro-Resolving Mediators were elevated in the stretch group. These results suggest a link between immune exhaustion, inflammation resolution and tumor growth. Stretching is a gentle, non-pharmacological intervention that could become an important component of cancer treatment and prevention.
Read "Stretching Reduces Tumor Growth in a Mouse Breast Cancer Model" here