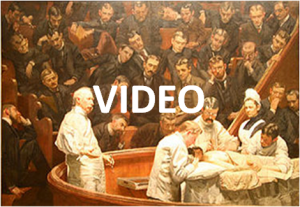 Last week, we were very pleased to host the Center for Metabolic Health and Bariatric Surgery and from Brigham and Women's Hospital at our monthly Integrative Medicine Grand Rounds.
This was the first time in our new series that a hospital department—without an explicit integrative medicine focus—presented at the Grand Rounds.
We invite more hospital departments from across Harvard and Boston to do the same, to demonstrate how conventional and complementary and alternative medicine approaches are already being combined to provide a more comprehensive approach to patient care.
It was a privilege to present at the Osher Center Grand Rounds last week.  The Osher Center has established a name in bringing together teams focused on integrative and complementary health approaches.  What was exciting for us at the Center for Metabolic and Bariatric Surgery was to present a different but equally valid model of medical integration.  Through multidisciplinary ongoing assessment and treatment of each individual, we are able to achieve excellent results for our patients.  Sharing our approach and uses of mindfulness was particularly meaningful in the receptive environment of the rounds.  As a result, we hope to be able to work with the Osher Center to offer more complementary procedures to benefit our patients.

Dr. Paul Davidson, PhD, Director, Behavioral Services, Center for Metabolic Health and Bariatric Surgery, BWH