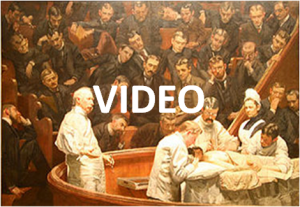 According to statistics presented at the July Integrative Medicine Grand Rounds, an estimated 848,200 men will be diagnosed with cancer in the US in 2015. Of these, 26% of cases are predicted to be prostate cancer. (source: The National Cancer Institute)
This month, our friends and colleagues from the Zakim Center for Integrative Therapies at the Dana-Farber Cancer Institute presented a clinical case of a 63 year old man with high-risk prostate cancer.
The patient—who participated in the presentation—has undergone radiation therapy (RT) and hormone therapy (Androgen Deprivation Therapy or ADT), accompanied by acupuncture, and nutritional, physical, and sexual health support and counselling. This presentation gives some valuable insight into the success of a multi-disciplinary treatment model, and the patient's experience of an integrated approach to cancer treatment and supportive care.
"How do we take this cancer experience and treatment experience and turn it on it's head – and make it into something where we're promoting well being while knocking out the cancer as best we can?" Dr Brandoff, Co-Director, Palliative Care Clinic, DFCI
Watch the full presentation here.
Learn More about the Joint Conference on Acupuncture, Oncology and Fascia, November 14th, 2015