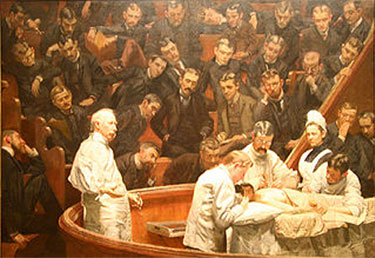 Integrative Medicine Grand Rounds/Research
Tuesday, April 4th
8:00am – 9:00am (followed by coffee hour)
Bornstein Family Amphitheater
45 Francis St. BWH, Boston, MA
Directions
Chenchen Wang, MD, MSc is Professor at the Tufts University School of Medicine and Director of the Center for Complementary and Integrative Medicine at Tufts Medical Center in Boston. She is one of the world's most cited authorities in Tai Chi Mind-body Intervention and Chronic Pain research and also holds strong leadership and mentoring roles in the Tufts Clinical and Translational Science Institute research environment, collaborating actively with multidisciplinary teams in the United States and across the world in Complementary and Integrative Medicine disciplines.
In this presentation, Dr. Wang reviewed the current body of knowledge regarding  Evidence-Based mind-body medicine  treatments. The focus was on the therapeutic benefits of Tai Chi for chronic musculoskeletal pain and symptom management, as well as strategies for implementing complementary approaches into clinical practice. Dr. Wang was joined by Drs. Augustine Lee and Kieran Reid as co-presenters from Tufts University.
Bio: Dr. Wang completed her rheumatology and clinical epidemiology training at McGill University in 1999. Her research focuses on clinical and epidemiological studies of Complementary and Integrative Medicine and their applications to treatments for chronic rheumatic pain conditions.
As Principal Investigator, Dr. Wang has been awarded numerous NIH grants, as well as awards and honors from the American College of Rheumatology Research Foundation and the Boston Pepper Center to test the health benefits of mind-body interventions for Fibromyalgia, Knee Osteoarthritis and Post-traumatic Stress Disorder in Military Populations.
Background Reading: "Comparative Effectiveness of Tai Chi Versus Physical Therapy for Knee Osteoarthirits: A Randomized Trial"  Ann Intern Med. 2016 July 19; 165(2): 77-86. doi:10.7326/M15-2143