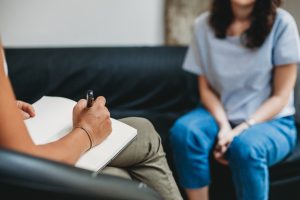 Presenter: Mats Lekander, PhD
Karolinska Instituet, Sweden
Biography
Dr. Lekander works in the intersection between psychology and biomedicine. In particular, he studies the interaction between the brain and the immune system and the role of behavior in this interaction. This may for instance relate to the effects of stress or inadequate sleep on the immune system and brain function. Several relevant studies are focused on allergy. A particular interest lies in how the immune system affects brain activity and thus the subjective health experience. In this area, he studies how both acute and chronic inflammation affects the sensitivity to pain, fatigue and the so-called self-rated health.
Dr. Lekander's interest in the mechanisms underlying general health and stress, has in recent years also been applied in treatment research, where several studies are ongoing. One example is acupuncture and the role of placebo and the interaction between therapist and patient have on the effectiveness of the therapy. Other studies, includes the treatment of insomnia or health anxiety (hypochondria) using cognitive behavioral therapy, or how the ACT (Acceptance and Commitment Therapy) can be used for chronic pain conditions. In almost all studies, biological and psychological scales of observation complement each other in order to provide a better understanding.
Event Details
Date/Time: Tuesday,  June 2 | 8:00am – 9:00am
Cost: Free. CME credit available
See full schedule | Download flyer
If you want to request CME credit for virtual participation, to be eligible, send an email between 8:00-8:30am on Tuesday, June 2nd with your full name, degree and organization to [email protected].
Submit questions via the chat function on Zoom.
Trouble Shooting: If you have trouble with the live stream please email: [email protected]