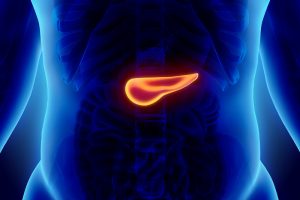 A clinical case presentation of an "exceptional" cancer patient using precision medicine and an integrative medical approach in managing a cancer diagnosis.
This presentation will be led by Dr. Aditi Nerurkar, MD, MPH medical director from the Cheng-Tsui Integrated Health Center at Beth Israel Medical Center. Discussant, Joseph Grossman, MD, attending physician in GI Oncology at BIDMC will present the patient's oncologic care, and acupuncturist, Jessica Butler MAOM, from the Cheng-Tsui Integrated Health Center will join the panel discussion. The patient will present her perspective on the combined care she received.
Speaker Bios
Aditi Nerurkar, MD, MPH is an integrative medicine physician and the Medical Director of the Cheng-Tsui Integrated Health Center at Beth Israel Deaconess Medical Center. Her clinical expertise is in mind-body medicine, stress management and an integrative approach to complex illness. Her research expertise is in incorporating mind-body therapies into conventional medical care. She has published several studies on doctors prescribing mind-body therapies and stress-management in JAMA Internal Medicine. These days, Dr Nerurkar is increasingly involved in the media & health communication as a medical contributor and correspondent. She has been featured in Oprah Magazine, CNN, NPR, and the WSJ. Most recently, she was a panelist at the Forbes 30 Under 30 Summit and was voted a Top Breakthrough in Integrative Medicine by the Huffington Post. She has also been featured in the Top Doctors Issue of Boston Magazine. Dr Nerurkar is currently the host of Thrive Global's The Parenthood Journey, led by Arianna Huffington.
Joseph Grossman, MD is originally from Flint, Michigan. He graduated from the University of Michigan with a degree in Economics in 1999, then worked in NYC in theater and television at MTV and as a video editor before joining the postbacc program at Columbia University where he made surgical instructional videos.  He completed postbacc and graduated from Brown Medical School in 2012, then completed internship and residency in internal medicine at BIDMC, followed by hematology oncology fellowship at BIDMC in 2018. He has been an attending physician for the last year in GI Oncology also at BIDMC, with a research focus on personalized and novel treatments for pancreatic cancer. He is the principal investigator of "A Feasibility Trial of Patient Derived Organoids as a Biomarker for Response to Therapy in Pancreatic Cancer" – the HOPE trial (Harnessing Organoids for PErsonalized Therapy).  
Jessica Butler, MAOM received her Masters of Acupuncture and Oriental Medicine at the New England School of Acupuncture and is licensed by the Massachusetts Board of Registration in Medicine. Jessica has practiced in a variety of settings, from community acupuncture clinics to private practice. She has extensive experience treating patients with a vast range of symptoms, from recent injuries to chronic pain. She specializes in treating migraines and other pain conditions.  Jessica is the staff acupuncturist at the Cheng-Tsui Integrated Health Center.
Event Details
Date/Time: Tuesday,  October 1, | 8:00am – 9:00am (followed by coffee hour, 9:00am – 10:00am)
Venue: Bornstein Family Amphitheater, Brigham and Women's Hospital, 45 Francis St. Boston, MA
Cost: Free. CME credit available (for in-person and virtual attendance).
See full schedule
Live Stream
1) If you DO NOT wish to request CME credit for virtual attendance, view the live stream here.
2) If you DO want to request CME credit for virtual participation, complete the webinar registration form that will go live below on Tuesday, October 1st at 7:30 am.
(Desktop/Laptop recommended. Mobile devices not currently supported)
Note: We will no longer be accepting questions from our online audience.
Trouble Shooting: If you have trouble with the live stream please email: [email protected]