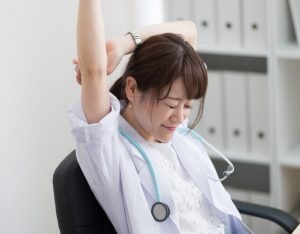 Self-care is especially important now for our medical professionals.
Working longer hours while under stress can cause aches and pains that make a physically taxing job even more difficult. The change in routine can contribute to this stress as well, as some struggle to make time for the things they usually do to keep their bodies healthy.
Essential workers can benefit from these simple and direct ways to release tension in the muscles. Watch the Osher Center's Tom Jacobson, LMT demonstrate effective movements for relaxing the hands and arms, releasing tension in the shoulders, and mobilizing the lower body.
Watch Shoulders and Upper Back