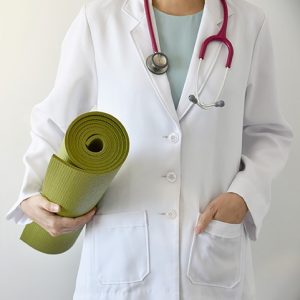 The Benson-Henry Institute (BHI) for Mind Body Medicine at Massachusetts General Hospital has  announced it is now accepting applications for its 2018 Watts Scholarship program. Launched last year, the Watt Scholarship fully funds two clinicians in earning Stress Management and Resiliency Training (SMART) Certification for Healthcare Practitioners.
BHI's copyrighted SMART program has been shown to have far-reaching positive effects on overall health and wellness – a 2015 preliminary study showed patients who participated in BHI programs reduced their medical visits on average by 43% in the year after taking part.
Through the generous support of Mr. Randy Watts, an enthusiastic benefactor of BHI's work, two training scholarships will be available to cover the total training costs of scholarship awardees who work with underserved populations. This year, Mr. Watts has stipulated that one scholarship be awarded to a Partners employee, and the other be available to non-Partners clinicians, as well.
Applications are due July 12, 2019 and eligibility requirements include:
Applicants must be a practicing healthcare clinician licensed in one of the following categories:
Doctor (MD, DO)
Nurse (RN, NP)
PhD/EdD/PsyD
Master's-level social worker
Master's-level mental health counselor
Applicants must demonstrate their work with underserved patient populations who will benefit from SMART training.
Applicants must be able to complete all training activities within the course of 1 year.
For further information, please contact Jocelyn Meek at [email protected].