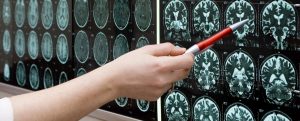 Kripalu is seeking applications for the Samuel B. Hanser Visionary Award. This is the first grant targeted specifically to advance innovations in yoga research, furthering the goal of making yoga more accessible and accepted throughout society as a means for creating health and well-being. A single award of up to $11,000 is presented.
This award honors the spirit and vision of Samuel B. Hanser, a practitioner of the healing arts, who believed that every person holds the wisdom and power to lead a happy and healthy life. Sam's holistic approach to health integrated meditation, yoga, energy healing, massage therapy, integral psychology, somatic psychotherapy, Reiki, and tantra. After his death at the age of 28, Sam's family established the Samuel B. Hanser Memorial Trust and, in collaboration with Kripalu, now seeks to support like-minded visionaries.
First Deadline: Letters of Intent Submitted to Kripalu by 1/21/18 (More Info)
Applicant Qualifications
Those with the following qualifications are welcome to apply for the Hanser Award:
PhD candidates
PhDs and postdoctoral fellows
Early career assistant professors; defined as no more than two years into their academic appointment at the time when the letter of intent is submitted.
A master's degree is no longer sufficient to apply for this award.
Kripalu requests that NIH biosketches for the applicant and mentor be submitted with the letter of intent to substantiate the team's qualifications.
Timeline Summary
| | |
| --- | --- |
| Milestone | Due Date |
| Letters of Intent submitted to Kripalu | 1/21/18 |
| Full proposal invitations issued by Kripalu | 3/05/18 |
| Full proposals due | 4/22/18 |
| Winner notification | 7/01/18 |