Omega-3 Fatty Acids for Mood Disorders and other Psychiatric Conditions
Omega-3 fatty acids are polyunsaturated fatty acids obtained primarily in fish and fish oil. For the past 2 decades they have been studied for the treatment of various psychiatric disorders, primarily mood disorders such as major depression and bipolar disorder, as well as for other conditions. While the studies as a whole support omega-3s as effective, particularly in unipolar depression, there is much heterogeneity in the published studies, which makes interpretation of the data difficult. Omega-3 fatty acids are generally well tolerated and safe.
In this lecture, Dr. Mischoulon reviewed the evidence base for omega-3 fatty acids in various psychiatric disorders, including potential mechanisms of action, and side effects. After the lecture, clinicians could understand appropriate recommendations to make to their patients with regard to whether and when to use omega-3s for treating their psychiatric condition.
---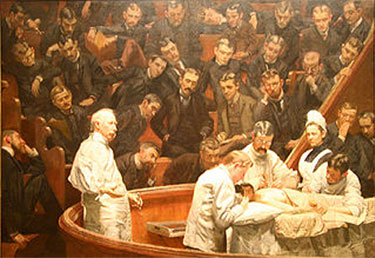 Event Details
Date: Tuesday, August 7th, 2018
Time: 8:00 am – 9:00 am (followed by Coffee Hour)
Venue: Bornstein Family Amphitheater, BWH
Address: 45 Francis Street, Boston, MA 02115
See IM Grand Rounds Full Schedule
---
Presenter: David Mischoulon, MD, PhD; Director, Depression Clinical and Research Program, Massachusetts General Hospital; Professor of Psychiatry, Harvard Medical School
Dr. David Mischoulon graduated in 1994 from the combined MD-PhD program at Boston University School of Medicine. He completed his residency in adult psychiatry at the Massachusetts General Hospital (MGH). Dr. Mischoulon is a Professor of Psychiatry at Harvard Medical School, and Director of the MGH Depression Clinical and Research Program (DCRP). His research focuses on omega-3 fatty acids and other complementary therapies. Dr. Mischoulon has published over 250 articles and a textbook, Natural Medications for Psychiatric Disorders. His work has contributed to the understanding of the efficacy, safety, and mechanisms of various natural therapies.
Speaker Resources