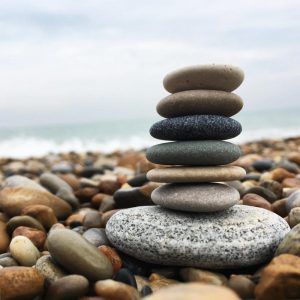 Instructors: Jody Daniels and Juan José Miret
Mindfulness-Based Stress Reduction (MBSR): This world-renowned program has been completed by over 30,000 people world-wide. Through this 8-week Mindfulness Based Stress Reduction (MBSR) course, participants learn tools to foster mindfulness, reduce stress, enhance resiliency, and bring attention to engage with the challenges of everyday life. In this course, participants are given resources and weekly home practices to engage with between course meetings. Click here to read more about MBSR!
Open to: individuals with all levels of mindfulness and meditation experience, including beginners.
Course Details:
Time: Tuesday Evenings, 6:00 – 8:30 PM
Orientation: January 15, 2019 (required)
8-Week Course: January 22, 29, February 5, 12, 19, 26, March 5, 12, 2019
Retreat: Saturday, March 2, 9:00 AM – 4:00 PM
Location: CHA Center for Mindfulness and Compassion, 26 Central Street, Somerville, MA 02143, 2nd Floor Community Room
Course Rate:
Early Registration (through November 30)….$600
Regular Registration (from December 1 to January 15)….$650
POC and Need-Based Scholarships Available – complete the application at www.chacmc.org/scholarship
50% Discount Available in partnership with CHA Wellness for CHA Patients and Staff – contact us at [email protected] to learn more
Instructors
Jody Daniels, M.B.A. is the Workplace Mindfulness Project Manager and an instructor in Mindfulness-Based Stress Reduction (MBSR) at the Center for Mindfulness and Compassion at Cambridge Health Alliance. She is also an adjunct professor in the graduate healthcare management program at the University of Massachusetts, Lowell. Formerly a senior V.P. with over 20 years' experience in human resources with a mid-size healthcare organization, Jody also has over eight years' clinical experience as a psychiatric social worker at various academic medical centers. She has trained at the Center for Mindfulness in Medicine, Health Care and Society at UMass Medical School in Worcester, MA and has been a mindfulness practitioner for the past six years.
Juan José Miret, Ph.D. is a qualified Mindfulness-Based Stress Reduction(MBSR) teacher. He began meditation studies at UMass Stress Reduction Clinic and Cambridge Insight Meditation Center in 1994, and continues practicing at both centers. Juan J is also teaching course called Unwinding Anxiety at UMass Stress Reduction Clinic; this course helps participants to change their habits around anxiety. He has a Ph.D. in Biochemistry and is currently working in cancer research at the Dana Farber Cancer Institute, affiliated with Harvard University.