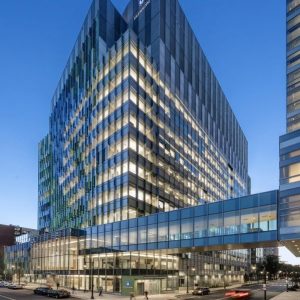 The American Parkinson Disease Association (ADPA) has awarded Brigham & Women's Hospital (BWH), Harvard Medical School (HMS) a prestigious Center for Advanced Parkinson's Disease Research. This is a testament to the breakthrough work on Parkinson's Disease going on at the Brigham and in the Harvard community.
Peter Wayne, PhD, Research Director at the Osher Center for Integrative Medicine at BWH, HMS is one of many Brigham faculty who participated in the application process. Dr. Wayne has been researching the benefits of tai chi for Parkinson's Disease, and teaches a course called Tai Chi for PD at the Osher Clinical Center. New research suggests Tai Chi may have important benefits for individuals with Parkinson's disease.
The Centers support large research programs which include: research trainees; fellowship programs; early stage discovery programs and later stage clinical translation. These Centers facilitate research which is at the forefront investigations in the causes, treatments and ultimately finding the cure(s) for Parkinson's disease.
Brigham, Harvard joins seven other Centers across the country, including: University of Alabama at Birmingham, School of Medicine; Emory University School of Medicine; Boston University School of Medicine; Washington University School of Medicine; Rutgers Robert Wood Johnson Medical School; University of Pittsburgh Medical Center and Mayo Clinic, Jacksonville.
The APDA Center will also accelerate outreach in order to build a community of patient partners in research and help education and training of next generations of scientists and clinicians dedicated to solving Parkinson's Disease.